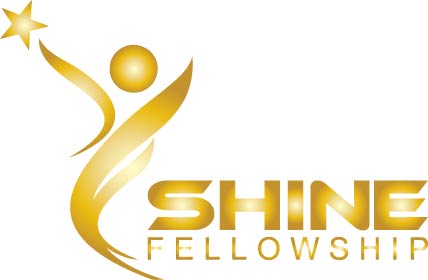 Introduction:
SHINE Fellowships are where the church goes global to impact the world for Christ.
SHINE Fellowships exist to:
Unite the church, the body of Christ to each other both inside and outside of the local church context in order to engage communities around the world.
Grow the body of Christ around the world through engaging in active discipleship and following Christ fully in houses, churches, online, and in communities around the world.
Connect the global church to the compassion of Christ by joining together to serve those the Bible calls us to serve.
SHINE Fellowship philosophy:
The SHINE fellowship is designed to be a self-led group of believers wanting to engage with each other locally, nationally, and globally. This means a group of believers can meet online and be able to have believers from different communities, states, countries, and homes make up that fellowship. In addition, fellowships who live close to each other can engage in person in their homes, coffee shops, parks, and planned gatherings as they agree to.
Existing local bodies of believers are encouraged to seek the growth of the Kingdom far beyond their local context. We encourage starting SHINE Fellowships that are made up of members from different communities, churches, ministries, cities, states, countries…well you get the idea…body of Christ stuff.
Fellowships should never seek to rename or brand themselves other than to call themselves the church in a certain area, (i.e, the church in Antioch, the church in Ephesus, the church in Colorado, etc.). In this way we can identify where we are in the world. SHINE Fellowships do not belong to any one church (i.e., First Baptist) but to the whole church.
This means SHINE Fellowships should never just serve an existing local body of believers. A SHINE Fellowship is called this is to provide a goal for each fellowship and that is ultimately that we can all SHINE for Christ in whatever way each fellowship agrees but SHINE we must!
The goal is to always keep the fellowships globally minded and engaged in their communities and not to promote a certain local church or ministry. In this way a fellowship can stay engaged in making disciples and growing the Kingdom of God as a community of believers and part of the worldwide body of Christ.
Our support system will seek to provide resources and training for self-led SHINE Fellowships such as Bible Studies and discipleship material, access to worldwide worship leaders who wish to be engaged in global ministry, and connecting fellowships to biblical causes such as widows and orphans, imprisoned, the naked, hungry, and thirsty.
SHINE Questions:
Can you attend a local church and still be a part of a SHINE group?
Yes. Absolutely. Many SHINE groups are made up of believers from different local churches. However, for many others a SHINE Fellowship IS their only church and how they choose to live out their Christian walk with other believers which we fully embrace.
Should a local church promote SHINE Fellowships?
Yes. A local church can promote their membership being involved and engaged in a SHINE Fellowship or many! The more the better. However, we encourage local churches to stay focused on reaching communities and connecting outside of the local context to extend the Kingdom and to resist using it solely as an internal small group program.
Do I have to attend a local church in order to start or be a part of a SHINE Fellowship?
No. In fact, being a part of the global church and continuing in fellowship (Heb 10:25) can be just as powerful of an experience for a believer if not more at times due to the exposure you will have to the many worldwide communities.
Can I be a part of more than one SHINE Fellowship?
Yes. Of course! You can be a part of as many as you like. That is exactly what we love to see. People engaging with each other across the global church and forming relationships that promote Christ and the work of His Kingdom.
Can anyone lead a SHINE Fellowship?
Yes. After registering your SHINE Fellowship, you will be encouraged to watch our leadership training video, "How to Start and Lead Your SHINE Fellowship" and sign a basic statement of faith. After that, you are off and running and can add believers to your fellowship whenever you like.
How many believers should a SHINE Fellowship have?
As many as you want! Some people like to start more than one and some like to grow as big as 50 people. It doesn't matter how small or a big you are, only that you unite together, grow together, and connect together.